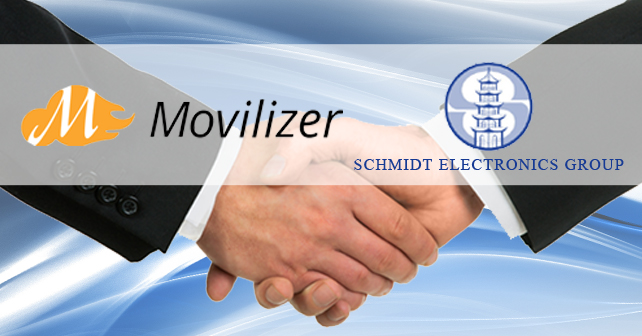 Mannheim (Germany)/ Manila (Philippines), Jan 2014 – Movilizer Asia Pacific, a joint venture between Movilizer GmbH and the Schmidt Electronics Group, located in Hong Kong will open its newly established technical support centre "Manila Labs" in the Philippines.
Manila was selected as location for the technical support centre because of its extensive network of young professionals fluent in English and with experience in SAP ERP and other backend systems like Oracle, Salesforce.com and Microsoft.
The plan is to establish a team of over 30 experts before the end of 2016. The existing SAP and Oracle Expert competence centers of Schmidt Electronics Group (also based in Manila) will be working closely with Movilizer.
Due to a time difference (GMT+8), the Manila based Movilizer office will handle the support and training tasks, which will benefit the existing (multi-national) customers in the region. In the future Movilizer will also be able to serve the growing demand of its customers in the Asia Pacific market with local resources.
"Our continuous growth and success pushes us towards international expansion.  The Asian Pacific region is becoming an increasingly important market for Movilizer and we are happy to leverage on the local market knowledge of our partner Schmidt, for many years a regional leader in industrial mobile system integration," says Alberto Zamora, Member of the Managing Board at Movilizer.
"We are very excited about our new partnership with Movilizer," said Klaus Festl, Chairman and Chief Executive Officer, Schmidt Electronics Group. The opportunity to team-up with Movilizer will create a significant competitive advantage for our company. By giving the new venture access to our network of regional offices and hundreds of professionals in the field is an excellent opportunity for both parties. With Movilizer's leading European Mobile Enterprise Application Platform (MEAP) and our pool of experienced SAP and Oracle experts in Asia, we can tremendously enhance our total solution offerings to our customers.
For background information on Movilizer , please visit www.movilizer.com
/wp-content/uploads/2017/07/isoftlogo-1.png
0
0
admin
/wp-content/uploads/2017/07/isoftlogo-1.png
admin
2017-07-15 14:50:35
2017-07-15 14:50:54
Movilizer enters into a Joint Venture with the Schmidt Electronics Group to form Manila Labs