Warehouse Management System
Introducing HighJump: Agile WMS solutions for the dynamic supply chain.
Today's business environment experiences increasing growth from e-commerce and omnichannel retail models.  Therefore, this requires innovative solutions to effectively manage the complex and interlinked supply chains,  as well as simultaneously optimizing operational expenses.
We help to build solutions that allow you to be at the forefront of supply chain management. Furthermore, the HighJump software suite is combined with our mobile enabled execution platform at a compelling total cost of ownership (TCO).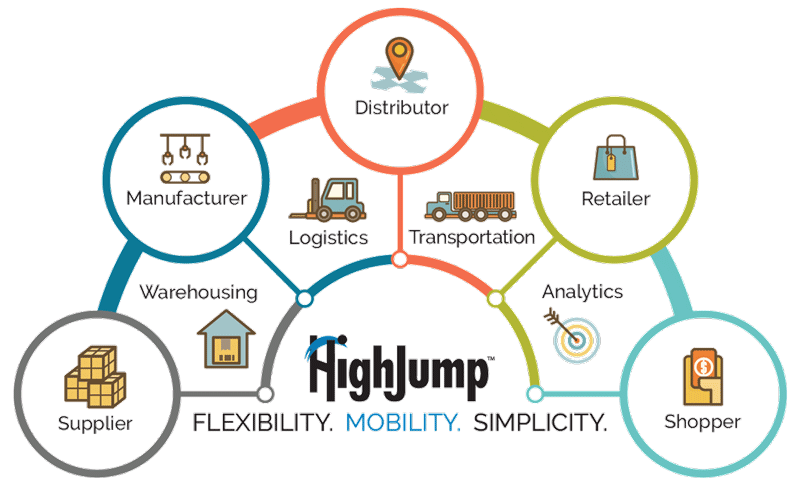 HighJump offers warehouse management systems for companies of all sizes, whether small-to-medium sized businesses or enterprises.
Out-of-box warehousing functionality coupled with unparalleled adaptability tools will vastly improve the efficiency of your operation and cut down operational expenses.
We help take your warehouse management to the next level

Complete distribution suite augmented by uniquely flexible configurability

Seamless integrations with leading ERP providers, eCommerce platforms and Voice Directed technology

Rapid, painless implementations

Near-perfect inventory accuracy throughout the warehouse

Visibility across the operation that increases order accuracy

Lowest total cost of ownership and a quick return on investment